About Coco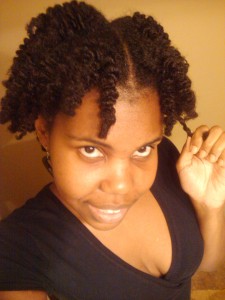 Hey, I am Coco. I am a firm believer in Christ; newly single; a woman of independent means; old-fashioned about relationships; a natural hair enthusiast; living well despite Endometriosis; childless but not by choice; a product of the Bay Area. I have a BS in Criminology from Fresno State University. I am now currently living in Tennessee.
I am also a graphic artist. I create free graphics for use on profiles, message board signatures, blogs, email signatures, & webpages. I have a growing collection of natural hair graphics. All my graphics can be found at http://iheartgifs.blogspot.com/.
I started my journey to naturalness in 2005. I had my last relaxer in August 2005. I transitioned for a year by getting my hair pressed every two weeks. I chopped off what was left of my relaxed hair on December 23, 2006. I wore my hair natural for 3 years then had a temporary lapse in judgment and in March of 2009 I messed around and relaxed my hair again. With the return of all the breakage and dandruff I hadn't seen in 3 years I realized it wasn't such a good idea and refused to put relaxer on my hair again. I transitioned for about 6 months and chopped it off again September 19, 2009 and I am continuing my journey through naturalness today. You can view my journey through pictures via YouTube, http://www.youtube.com/watch?v=uyPq7ws9FlY.